There were huge marches supporting immigration throughout the United States yesterday including 400,000 in Chicago, 300,000 in L.A., New York, Dallas, Oakland, San Francisco, and many other cities across the country amid a boycott of work designed to prove the enormous dependence the United States has on immigrant labor:
Lettuce, tomatoes and grapes went unpicked in fields in California and Arizona, which contribute more than half the nation's produce, as scores of growers let workers take the day off. Truckers who move 70 percent of the goods in ports in Los Angeles and Long Beach, Calif., did not work.

Meatpacking companies, including Tyson Foods and Cargill, closed plants in the Midwest and the West employing more than 20,000 people, while the flower and produce markets in downtown Los Angeles stood largely and eerily empty.
The management in the restaurant I work at must have been worried when they called me a half hour before my shift yesterday. It was clear in the preceding days that few of their staff would be attending work that day. They left me a second message to let me know that even though I missed a lunch shift that day, I could still work dinner if I wanted to.
What follows is photos from the march and rally in San Francisco. Sorry about the big pictures, especially if you have dialup. This will probably work better as an archive piece. To compensate I'm going to limit the main page to two blog posts at a time for now.
The convergence point at Embarcadero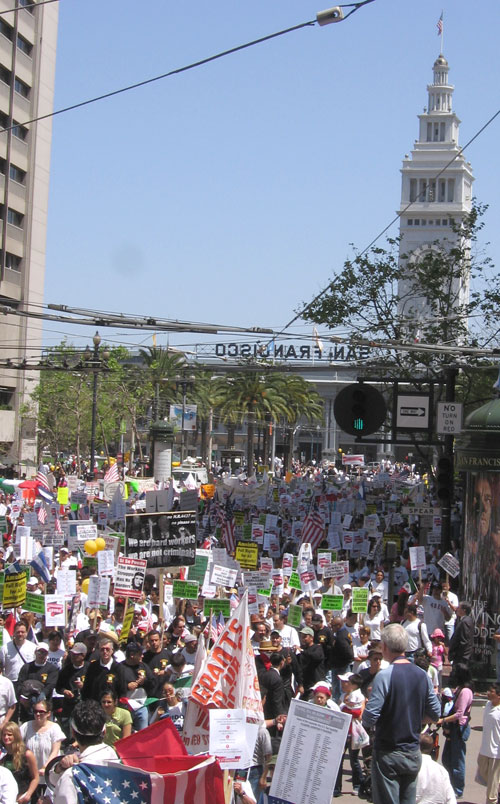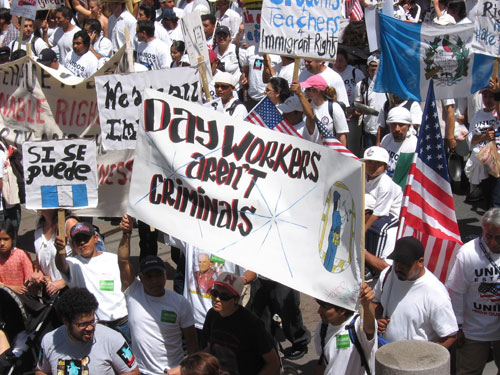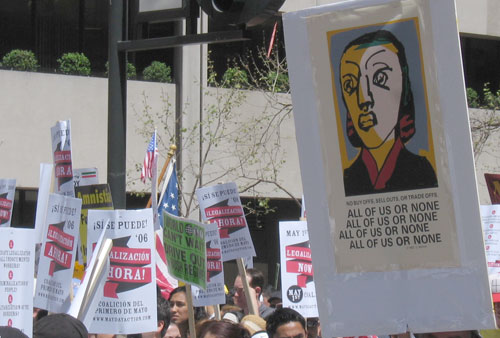 This man is not a worker.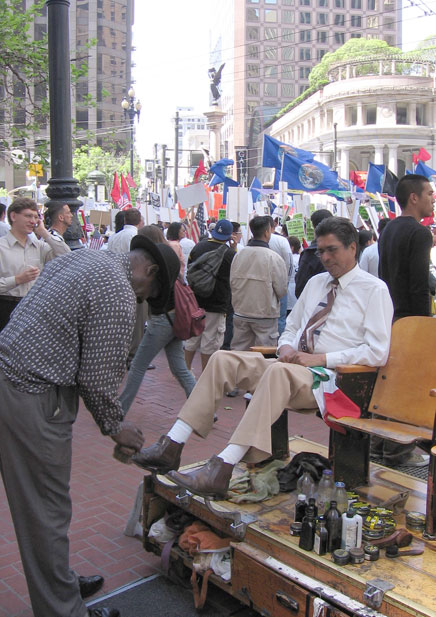 The police had a surprisingly low presence at this protest. Perhaps they're afraid of clowns.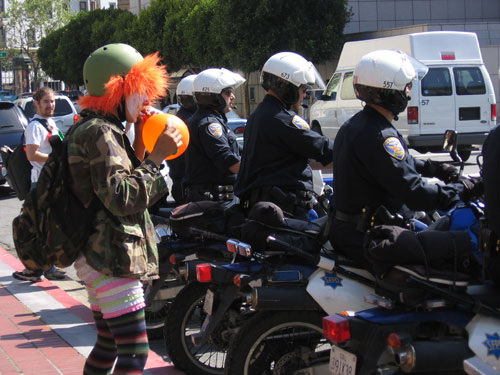 UN Plaza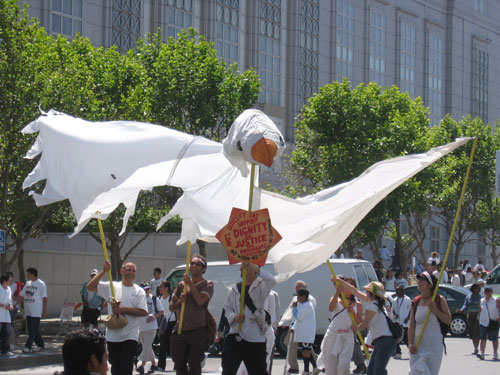 Outside City Hall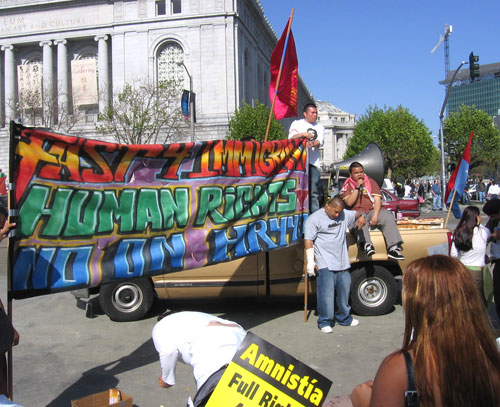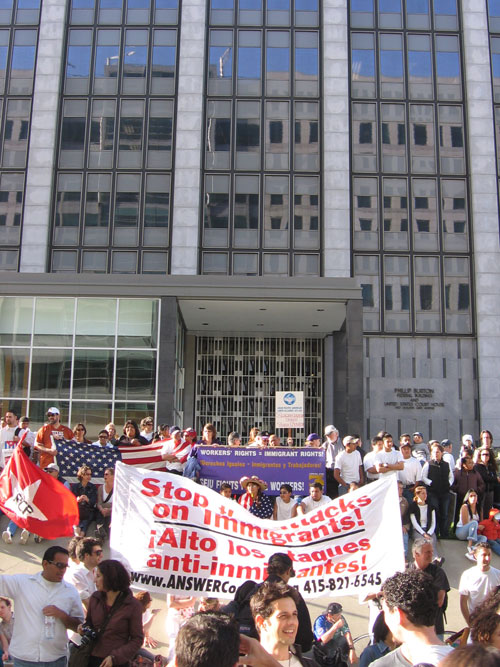 Reconvergence at the Federal Building

Keepin it real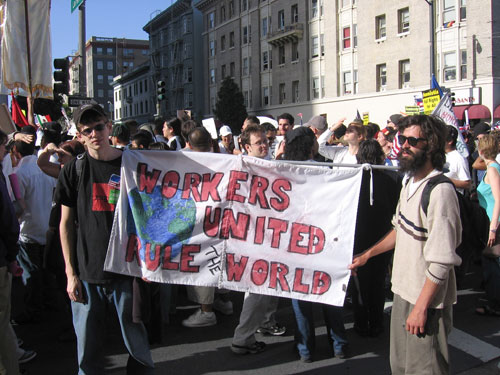 (BTW – our banner is made from my old work aprons)